New Network Planning & Design (FTTX) course at Lucid
We are very excited to be running our OA Level 3 accredited "Networks Planning & Design (FTTX)" as a public course for the first time at Lucid Training Centre on 6-9 December. We have run several versions of this for our corporate customers over the years, but this will be an opportunity for anyone who would like to book the course as an individual – or just don't have 6 colleagues who can all spare the same week for a corporate course!
The Network Planning and Design (FTTX) course covers all the aspects to considering in design and planning of a fibre network, including issues specific to both core and FTTX networks.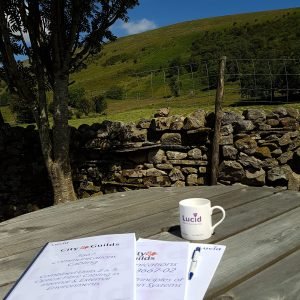 Alternatively, if you are looking for more of a top level overview of the latest networks technology and options, we still have places available on our "Advanced Fibre Networks Technology" course next week, 6-9 November. This is our original advanced fibre course, covering topics such as fibre types, DWDM, Raman and EDFAs, dispersion compensation, optical components, ROADMs, and all the rest of the 3-letter abbreviations in fibre optics, and now also includes an Open Awards Level 3 qualification.
Both courses will be taught by John Colton, our technical director and the most experienced trainer in the subject in UK, and probably worldwide.
Please contact us at info@lucidos.co.uk or on 01539621219 for course details, prices and availability.